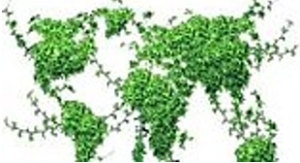 Summer School 2019: 19 – 30 August 2019, Czech University of Life Science Prague, Czech Republic
Introduction
No plans for August 2019 yet? Are you interested in the topic of bioeconomy and feel like spending two weeks among a group of international students? Would you like to visit capital city Prague and get experience of the beautiful Czech Republic countryside? Then apply for the Summer School on Bioeconomy! It takes place from 19. – 30. August 2019 at the Czech University of Life Sciences Prague.
The Summer School on Bioeconomy in Prague is an international cooperation within the scope of the Euroleague for Life Sciences (ELLS) and Czech University of Life Sciences Prague (CULS). It is organised by faculties and departments that join forces from various fields of expertise (e.g. renewable energy, primary production, food science, forest science, economy) under an umbrella of bioeconomy.
The program addresses bioeconomy issues in interdisciplinary views and aims to bring students and teachers from various countries and fields of work together in order to discuss and talk about actual topics and problems of bioeconomy.
This two week program will give you an insight into the whole lifecycle of bio-based materials: biomaterials, bioenergy, as well as socio-economic and ethical aspects of future bioeconomy. Summer School on Bioeconomy in Prague will be focused also on forest bioeconomy, wood as an biomaterial and aquaculture. In a mix of lectures, laboratory experience and excursions, professors of the partner universities and other international experts teach you more about the topic bioeconomy in an interactive way and in an international surrounding.
Course format:
E-Learning before the attendance phase. Mix of lectures, laboratory experience and excursions during the stay at Czech University of Life Science Prague
Preliminary program
Week 1: 19 – 23. August
Lectures: Biomass for energy, Biomaterials focused on wood (wood properties, wooden structures), Plant Physiology, Forestry
Lab: Laboratory of Wood Processing
Excursions: The School Forest Enterprise Kostelec nad Černými lesy, Woodworking Enterprise Mondi
Week 2: 26 -30 August
Lectures: Aquaculture, Field Crops, Agriculture
Lab: Laboratory of Fishery, Laboratory of Harvestor Simulator
Excursions: South Bohemia Region (České Budějovice)
Exam:
E-Learning in advance (preparation of a poster and a report); written exam at the end of the Summer School
Duration:
2 weeks (19 – 30 August 2018), Arrival date 17 – 18 August 2018
Credits
6 ECTS
Language
English
Application
Application available here
Deadline for application is the 20th May 2019 or until all place are full.
Participants
Master and PhD students
Location and accommodation
Dormitories directly in the university campus (booked from 17. to 30. August)
Costs
CULS students: 35 EUR (accommodation and food is not included)
Students from ELLS universities: 400 EUR (including accommodation and partly food)
Students from other universities: 500 EUR (including accommodation and partly food)
Students are required to cover their own costs for traveling to Prague as well as for food, private and touristic excursions, insurance, visa and personal needs.
Additional information for students from ELLS universities: Some ELLS member universities provide scholarships for participants of ELLS Summer Schools.
Visa:
Participants are responsible for obtaining the correct visa that allows them to study legally in the Czech Republic for the duration of the Summer School.
Insurance:
Participants are required to have health insurance that covers illnesses and accidents.
Contact persons
Prof. Ing. Miroslav Hájek, Ph.
Head of the Bioeconomy Area CULS
Czech University of Life Sciences Prague
Faculty of Forestry and Wood Sciences
Department of Forestry Technologies and Construction
E-mail: hajek@fld.czu.cz
Phone: +420 224 383 707
Ing. Radim Löwe
Organizer of Summer School on Bioeconomy 2019, Prague
Czech University of Life Sciences Prague
Faculty of Forestry and Wood Sciences
Department of Forestry Technologies and Construction
E-mail: lowe@fld.czu.cz
Phone: +420 224 383 667