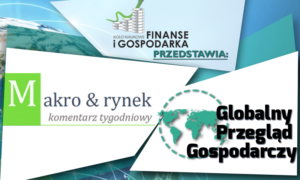 We present you the 94th issue of the weekly publication of the Student Scientific Club "Finance and Economy", including:
zero Personal Income Tax rate for people under 26, the government wants to clarify the sanitary and hygienic requirements (regarding, among others, tattoos), employment growth may slow down, resume oil supplies from Russia, lower the rating of Turkey. In the markets: large drops on the WSE at the end of the week, fuel prices are falling in the wholesale, but in retail not, gold prices at long-term peaks, zloty stable against EUR and CHF. In addition, information about the bank Pekao SA and photovoltaic industry in Poland. Economic charts inform about the number of newly created jobs and sold residential premises in Poland in 2017.
We wish you a nice read!
We wish you a successful exam session and sunny holidays!
Student Scientific Club "Finance and Economy"
Address: http://knfinanseigospodarka.sggw.pl/en