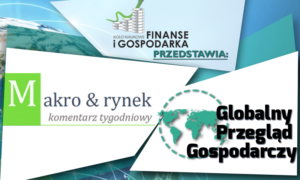 We kindly present you the 74th issue of the weekly publication of the Student Scientific Club "Finance and Economy" including: the government wants to raise the minimum wage to PLN 2,220, personal IDs in the mobile phone, the digital industry against the EU "internet tax", possible further consolidation of banks in Poland, PKO BP warns about malware, PKP Cargo and JSW are working on hydrogen locomotives, PKN Orlen increases its production capacity, CD Projekt implements a new game. On the markets: stable oil prices and another week of falls on the copper market. The zloty and euro weakened and the dollar stable. In addition, information about the company from the food sector of Żywiec and the five best-selling smartphone brands in Poland. Economic charts inform about the number of graduates in relation to all students in Poland and the rate of their employment in EU countries.
This is the latest issue of the newsletter this academic year.
Have a nice session and sunny holidays!
See you in October!
Student Scientific Club "Finance and Economy"
Address: http://knfinanseigospodarka.sggw.pl/en